A Timeline history of the Violin Bow - from c. 1600 - 1800
... the sources in detail ...
Annibale Carracci (Italy, 1560 - 1609)
from the Art Gallery of Toronto; Studies for the Hand of an Angel Holding a Violin Bow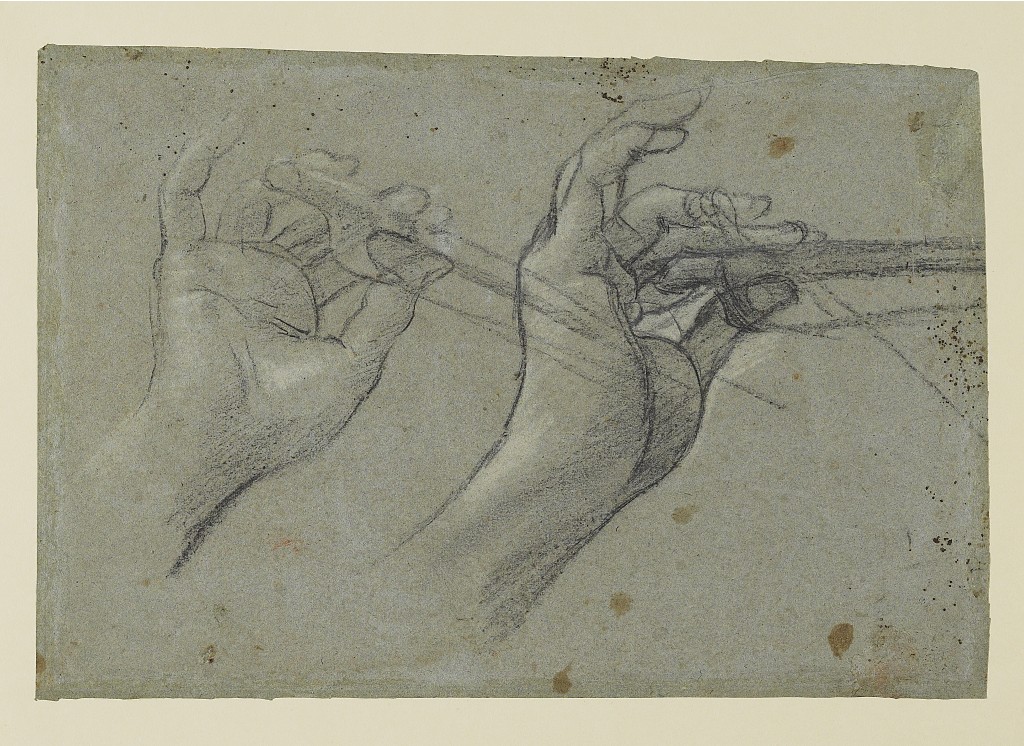 We don't have an exact date for this - probably between 1580 and 1600, pretty much around the time of Riccardo Rognoni. Annibale Carracci, an extremely important figure in Italian art of the time, was active in Bologna and Rome. This picture (presumably a sketch for a detail of a large fresco) shows the "classic" Italian thumb-on-the-stick bow-hold, quite close to the frog - at least in the (I assume) more finished sketch, where there IS a frog!). Notice also how thick the stick is - suggesting a relatively light indigenous wood.